Who We Are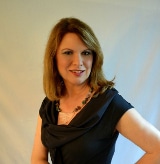 Certified Professional Organizer® Deborah Gussoff has been described by her clients as "part-mom, part-best-girlfriend, part-therapist and part-miracle worker." Deborah was raised by a terminal pack rat with hoarding tendencies, so she understands first-hand the devastation and frustration that excessive clutter can cause a family.
Deborah says she founded In Order® over 25 years ago, in 1994, "to help clients catch up with yesterday and plan today, so they can enjoy more efficient tomorrows." Deborah is a member of the Inaugural Class of Certified Professional Organizers, one of only 200 organizers world-wide to achieve this designation! She is a member of the National Association of Productivity and Organizing Professionals (NAPO), NAPO's Golden Circle, the Institute for Challenging Disorganization (ICD), and the American Association of Daily Money Managers (AADMM).
Deborah is a founding member of NAPO-Northern New Jersey, where she has served on the Board as Treasurer, Vice President, and Director at Large and is currently honored to serve as chapter President. Deborah holds Certificates of Study from the ICD in Chronic Disorganization, ADD, Understanding Hoarding Behavior, and Working with the Elderly. Deborah has earned four Specialist Certificates from NAPO: Residential Specialist; Specialist in Life Transitions; Household Management Specialist; and Specialist in Workplace Productivity. A self-proclaimed "education junkie," Deborah frequently attends conferences and educational tele-classes on organizing subjects to have the latest knowledge and resources to offer her clients. She has been quoted in such publications as The Wall Street Journal, The New York Times, Fortune Small Business, Redbook, Good Housekeeping, Parenting, The Star Ledger, The Montclair Times, the Montville-Towaco-Pine Brook edition of Neighbor News among others, and has appeared on News 12 New Jersey.
Deborah is available for speaking engagements and regularly presents to businesses, colleges, church and synagogue groups, adult schools, local libraries as well as a variety of community organizations. See the News section of the website for upcoming events.
Who Our Clients Are
We work with a wide variety of clients including older Baby Boomers and Senior Citizens who are considering downsizing, busy overwhelmed moms, home-based business owners, entrepreneurs, busy professional couples, people who are burdened by paper…and possibly, you! Many of our clients are dealing with some sort of life transition — divorce, death in the family, marriage, becoming empty nesters, downsizing — which makes staying organized challenging.
How We Work
We work with you one-on-one to help coach you through your organizing efforts. The first step is a free phone consultation to get a sense of what your specific needs are. That is followed by a Discovery Session (in person or via Zoom or FaceTime) where we determine what's currently working and what isn't, and set a "plan of attack." Next, we "roll up our sleeves" and work with you to sort, purge, and organize your space. We then create a system so you know what you have, and can find it easily when you need it.
We also work remotely (Virtual Organizing) via Zoom or FaceTime, so if you don't live close by, we can still help you get organized!
Feeling embarrassed about the state of your home? Don't be! I guarantee we've seen worse. Deborah and her team members have been described as caring, empathetic, supportive, as well as totally non-judgmental. They will coach you through your organizing endeavors to help you achieve your goals, and in turn, peace of mind. Guilt-free follow-up and confidentiality guaranteed.
Services Offered
We offer a wide variety of organizing services for all aspects of your life:
Residential
Create and maintain comprehensive household filing systems
Paper management
Time management
Organize storage areas (such as attics, basements and garages)
Organize living areas (such as playrooms, kitchens, home offices)
Clutter control
Downsizing and move preparation
Organize photographs and memorabilia
Financial
Bill paying
Financial record-keeping
Medical claims tracking and processing
Create tax-record systems
Estate Organizing
Create comprehensive summary of assets, key contacts, vital documents
Downsizing
For your convenience, we offer gift certificates and accept credit cards.