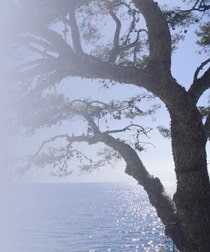 Welcome to In Order, Inc., where we can help you achieve the peaceful tranquility of a clear mountain lake by finding solutions to the organizing issues that currently overwhelm, frustrate, and annoy you. We will transform your home or office from chaos to calm efficiency. If your goal is to get better organized, we can help!
In Order, Inc. is a full-service personal organizing firm based in Northern New Jersey. As a Certified Professional Organizer®, I am trained to work with you, one-on-one, to help you conquer your organizing challenges and achieve your organizing goals. I'll teach you how to declutter. Whether your organizing frustrations are in your home or home office, whether you're overwhelmed with papers or the daily mail, or whether you feel buried in clutter or possessions, I will work side-by-side with you to help you get rid of clutter,  figure out what you want to keep, what you no longer need or use, and then create a system so that you know what you have and can find it easily when you need it. That way, you'll be able to spend your time doing what you love, rather than wasting time being frustrated looking for things you can't find.
Contact us if you need a professional organizer to help you declutter your home or office.
Latest Blog Post
Organizing & Gratitude at Thanksgiving

-

As Al Stillman and Robert Allen wrote, and Perry Como initially crooned, "there's no place like home for the holidays." However, this year, in the midst of a global pandemic, many are opting not to travel and instead, for the...