Organizing Your Home
Do the counter tops in your kitchen look like a cyclone blew through the window?
Are your closets overflowing, yet you constantly moan, "I have nothing to wear"?
Have you ever "forgotten" to pay a bill, simply because you could not find it?
Do you have a backlog of unopened mail?
Do you feel overwhelmed by piles of photographs?
Do you have bags full of paper and mail from the last time company was coming over and you needed to hide things quickly?
Do you save everything because "I might need it someday"?
Do you feel like there aren't enough hours in the day?
Are you constantly searching for your keys?
It is said that 80% of the clutter in one's home is the result of disorganization, not lack of space. Americans, in aggregate, waste more than 9 million hours every day looking for lost or misplaced items. We will help you use the space you have more wisely. We will help you find a "home" for everything, so that you know what you have and can find it when you need it.
Conquering Paper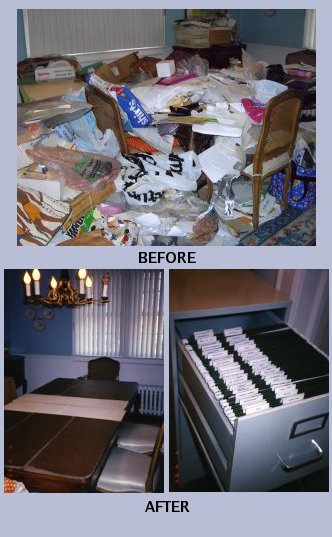 There's nothing more frustrating than ripping the house apart trying to find a missing piece of paper. In Order® can help you set up a household filing system so you can better manage your papers, whether they are vital family documents, important tax documents, your children's art and school work, or receipts and warranties. You will be able to find the paper you're looking for.
Storage That Works For Your Life
Attics, basements and other storage areas can be problematic; often they become repositories for everything that has found its way into your home. You're unsure what to do with it, so you put it in the attic, basement or garage "for now"… and there it sits. We can help you organize your attic, basement or garage and revamp your storage space in a logical, organized way and create zones for different types of storage so you'll know exactly where to look. Whether you need organizing help in your kitchen, pantry, closets, home office, or storage areas, we can make your space clutter free.
Let us help you with organizing your home today!
Planning to Move?
If you're planning a move, we can help you de-clutter your home so it looks more streamlined and spacious before it's placed on the market. Realtors say de-cluttering closets is one of the smartest ways to spruce up a home before it goes to market. All things being equal, a house that is clutter-free will sell faster, and potentially for more money. The time to get organized is before you move, so you don't have the expense of moving things you no longer want in your life. It's also a great opportunity to start fresh, with everything organized in your new home.
We can help you stay organized while downsizing your home.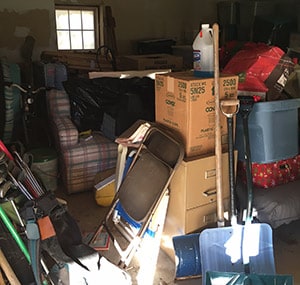 Garage: Before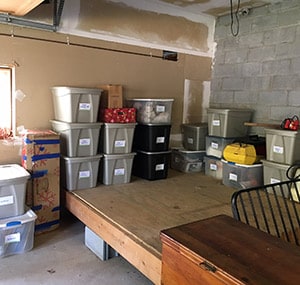 Garage: After